We are pleased to announce the availability of our latest case study, detailing how we were able to help the esteemed Colorado outdoor music venue, the Red Rocks Amphitheatre, engage its patrons.
In October 2017, Red Rocks decided to seek out a digital signage option that would best showcase the venue's various menu offerings and streamline the ordering process in the concession areas.
A key challenge for the project was finding the correct mount for the Samsung displays that were selected. Peerless-AV's mounts fit the bill, with durability and functionality being primary contributors for the selection. In addition, at the time, Peerless-AV was the only approved option available, industry-wide, that would fit the Samsung displays being used.
Our EW Series offers outdoor mounting solutions designed exclusively for Samsung's OHF Series SMART Signage displays. The Outdoor Tilt Wall Mount in Landscape (EWL-OH46F), selected for the Red Rocks Amphitheatre, features a custom design for outdoor use, wall plate adaptors, a clean profile, and much more.
Since installing, customers have noted the enhanced aesthetics and ease of locating the concession stands. Further, the venue has seen increases in guests getting in line for concessions, as they are now more engaging and easier to notice at night.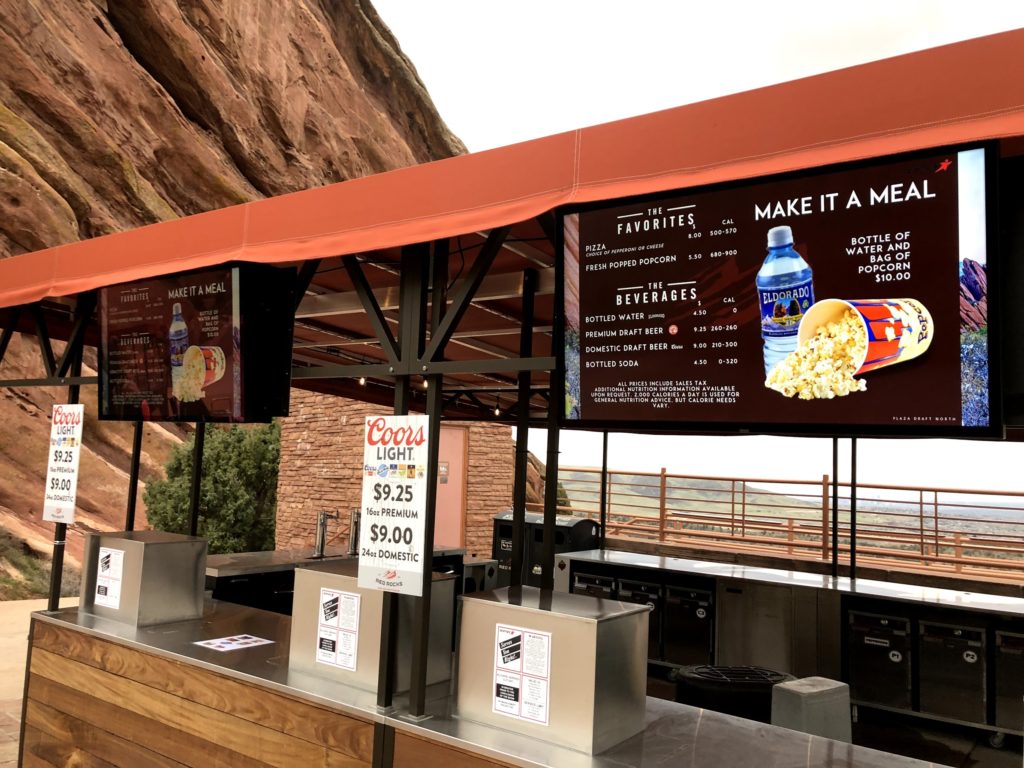 We invite you to review the full details of the integration process and selected solutions, here: http://literature.peerless-av.com/books/vfji/